Jonatha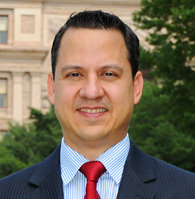 n M. Saenz is President of Texas Values, a non profit group dedicated to preserving and advancing a culture of family values in the state of Texas.
The Texas Values mission is to preserve and advance a culture of family values in the state of Texas.
The Texas Values vision is to stand for biblical, Judaeo-Christian values by ensuring Texas is a state in which religious liberty flourishes, families prosper, and every human life is valued.
Texas Values promotes the core values of faith, family, and freedom in Texas through:
Policy research
Public education and standing for truth in the media
Grassroots mobilization
Voter education
Reviewing legislation and providing legal analysis
Testifying at the Texas Legislature, State Board of Education, and other governmental entities
Meeting is on October 13, 2020 starting at noon.  We are back in our regular meeting location at  Uplift Church, 301 E. St Hwy 71, Llano. Masks are encouraged.
Boxed lunches are available for $10 each but MUST be reserved in advance.  You have choice of meat+cheese+veggies for your sandwich.  Call  Tiffany at (903) 372-1819 to place your order.
We are accepting 2021 membership dues at this time.  If you want to renew your membership or join for the first time, you can download and print a 2021 membership application here on this site.  Just print, fill out and bring to the meeting.  2021 dues are $40 for Full Memberships and $15 for Associate Membership.