10:30 am

-
Kuykendall Event Center
2200 West Ranch Road 152
United States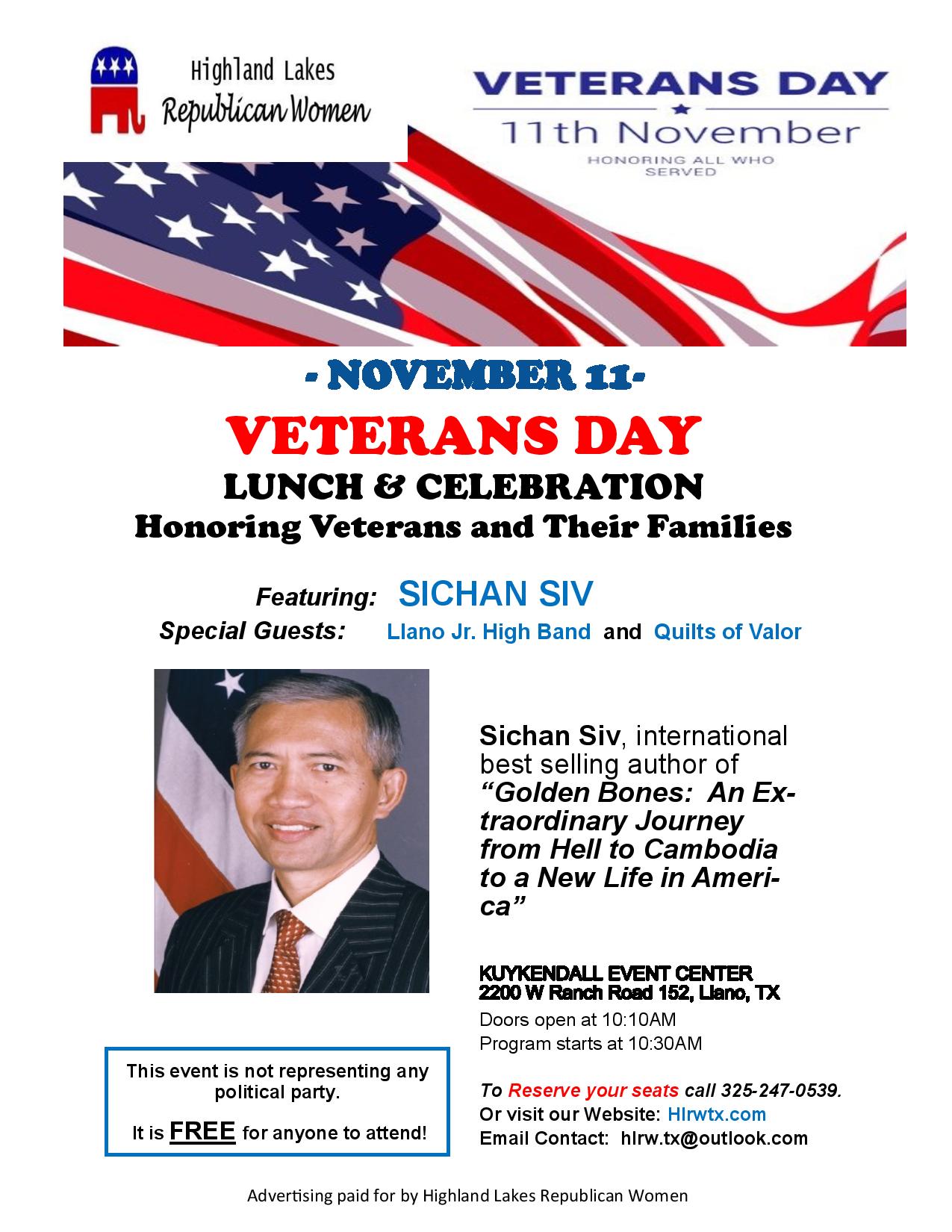 HLRW is hosting this special event in partnership with the Llano American Legion (Frank Griggs Post 370). The event is free for anyone to attend. The purpose is solely to honor our Veterans. We are expecting between 225-250 attendees this year! This "free" event would not be possible without the generous support of local companies who provide funds, valuable products and services so that we can provide for this event!
Donations to HLRW are NOT TAX DEDUCTIBLE as we are a 501c3. HOWEVER, if you donate to our partner in this endeavor, the Llano American Legion, you will be able to deduct the amount from your taxes!
For monetary donations, make a check payable to the Llano American Legion, Frank Griggs Post. PLEASE NOTE on the check that this donation is for the VETERAN'S DAY LUNCH. Mail to c/o HLRW, PO BOX 293, Llano, TX 78642.
For donations of products or services, call Ginger Shilts, at 325-248-3129. Products needed include pork butt (precooked meat or raw and we will smoke), coleslaw, beans, condiments (pickles, onions, BBQ sauce), hamburger buns, and cookies. Funds donated will be used to purchase anything else that HLRW needs. Thank you for your consideration. With help, we can continue this very important service for our Veterans!